Advertisement
Important things
• Palliative care for inoperable cholangiocarcinoma (BTC) reduces the use of active chemotherapy for life as well as the risk of death in the emergency department (ED) or intensive care unit. poles (ICU).
•However, prior referral to palliative care did not improve overall survival.
•However, access to palliative care should not wait until systemic therapies have been completed.
Why is this important?
•Most BTC patients arrive too late for surgical treatment.
•Access to palliative care only when aggressive treatments have ended.
•The American Society of Clinical Oncology (ASCO) recommends that palliative care be given at the same time as active treatment.
•Recent findings from researchers based in France also support this recommendation.
research design
•The study included 200 patients with locally advanced or metastatic BTC who were treated between 2013 and 2019 at six hospitals in eastern France.
•The average age of these patients is 67.6 years old, of which 61% are male and 188 deaths (94%)
Main results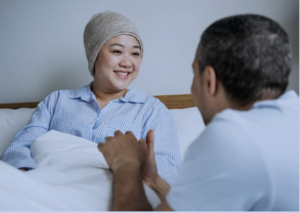 •Of the 200 patients included in the evaluation, 44% received no palliative care, 15% received palliative care within 3 months of diagnosis, 10% received palliative care 3 to 6 months later at diagnosis and 32% subsequently received palliative care for 6 months or more.
•37% of patients in the non-palliative care group had chemotherapy "unhelpful" in their previous month compared with 10% to 30% of patients receiving palliative care.
•72% of patients in the non-palliative care group died in the ICU and 8% died in the ED, compared with 21% and 0%, respectively, in patients who received palliative care.
•Patients in the palliative care group were more likely to die in the palliative care unit.
•Contrary to previous reports, prior referral to palliative care did not improve survival.
Drawbacks
•This is a non-randomized retrospective study
• Survival results are confused because hospitals often wait until the patient is near death to move on to palliative care.
More information
There was no funding for the work and the investigators did not report any conflicts of interest.
Source: https://www.medscape.com/viewarticle/963777?fbclid=IwAR3VJYN2D-8RHS5bZDK48pSRNSFP1Mlm3oPj57ncfWJVXPTsSI8Gnj7efc8
The article is translated and edited by ykhoa.org – please do not reup without permission!
Translated by: Thuy Linh