Advertisement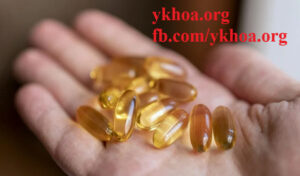 New data shows that low vitamin D is common in patients with early-stage psychosis (FEP), but vitamin D supplementation does not appear to improve symptoms either mental or physical.
Doctor, researcher, Fiona Gaughran, Institute of Psychiatry, Psychology & Neuroscience, King's College London, UK, told Medscape Medical News: "Previous studies, our I, as well as others, have shown that not long after their initial psychotic diagnosis, patients are found to have low vitamin D levels, but it is not currently known whether vitamin D supplementation is beneficial. people in the early stages of psychosis have improved health outcomes."
"While we have not demonstrated a benefit of vitamin D supplementation for 6 months, very high rates of deficiency may have long-lasting negative health effects that we have not measured," says Gaughran. Therefore, raising awareness of the need to optimize vitamin D in psychotic patients is important."
The results of the randomized clinical trial were published online December 28 in the journal JAMA Network Open.
The approach is decent but the results are not as expected
Participants included 149 adults, within 3 years of their onset of functional psychosis. The median age was 28 years, 60% male, 44% black or other racial and ethnic group, 56% white.
Monthly, the researchers randomly gave 75 participants 120,000 IU of cholecalciferol or a matched placebo contained in oral syringes.
"We chose a monthly dose of 120,000 IU (equivalent to 4000 IU per day) – a dose that is expected to safely increase vitamin D levels," says Gaughran. The regimen has been discussed with experienced specialists, and consideration has been given to preparing a substantial daily supplement for the psychotic person to carry.
The vitamin D supplementation taken in this study was safe and significantly increased 25-hydroxyvitamin D levels.
However, there was no significant difference between vitamin D and placebo in the primary outcome of the scale Positive and Negative Syndrome Scale (PANSS) after 6 months (mean difference, 3.57; 95% confidence interval, -1.11 to 8.25; P = 0.13).
There was also no clear benefit of vitamin D supplementation on any of the secondary outcomes, including the PANSS subscores for overall function, depression, or cardiovascular risk factors associated with the disorder. transform.
For clinical practice, we do not currently recommend treatment with 120,000 IU of cholecalciferol monthly in the early stages of psychosis, the investigators note.
The prevalence of vitamin D deficiency in the general population is also high – 74.6% in the general population and 93.4% in ethnic minorities.
"Therefore, the sample is well suited to detect any potential benefits that could be derived from this modification. However, even within this subgroup, there is no evidence to support the hypothesis that "vitamin D supplementation improves outcomes in patients in the early stages of psychosis," the researchers further note.
They suggest that future studies should examine the link between vitamin D and brain-related outcomes after treatment for longer than 6 months and given daily rather than in large doses.
"Future public health strategies should acknowledge the high prevalence of vitamin D deficiency in individuals with psychosis and should consider any adjustments that are reasonable to address the problem in these patients," says Gaughran. and guidelines for the general population".
The study was funded by the Stanley Institute for Medical Research and received support from the Maudsley Biomedical Research Center of the National Institutes of Biomedical Research (NIHR), King's College London and the Research Partnership. The NIHR (ARC) South London app. Gaughran said received A paid invitation to speak from Otsuka Lundbeck was outside of the study presented. A full list of author disclosures is available in the original paper.
JAMA Network Open Magazine, online December 28, 2021.
The source : Medscape
Links: https://www.medscape.com/viewarticle/965731#:~:text=Low%20vitamin%20D%20is%20common,physical%20symptoms%2C%20new%20data%20show.
Translated by: Tuyet Duong
The article is translated and edited by ykhoa.org – please do not reup without permission!