Advertisement
The job of the immune system is to protect your body from harmful foreign substances and keep it healthy. But sometimes your immune system does more harm than good.
Cytokine storms happen when your immune system produces too much molecules called cytokines. These molecules activate inflammation and may stimulate the activity of other immune cells.
Cytokine storms can be caused by immunopathology, immunotherapy, and infections such as those that cause COVID-19.
Keep reading to understand everything you need to know about cytokine storms. We will also study the relationship between cytokine storms and COVID-19.
What is a cytokine storm?
Cytokine storm is a phenomenon first described in the literature in 1993. It is an uncontrolled inflammatory response caused by an excessive number of small proteins called cytokines.
The term "cytokine storm" is often used interchangeably with "cytokine release syndrome" or the medical term "hypercytokinemia."
Cytokines play an important role in the body's immune response. Certain types of cytokines trigger inflammation and signal other immune cells to assemble in a certain part of the body.
During a cytokine storm, too many cytokines are released. This leads to stimulation of other immune cells such as T cells, macrophages, and natural killer cells.
The uncontrolled activity of these cells can lead to tissue damage, organ dysfunction, and sometimes death. They were even seen as responsible for a large number of young deaths during the 1918 flu pandemic.
What can lead to a cytokine storm?
A cytokine storm can be caused by an overactive immune response with something it feels dangerous. Sometimes this can even happen even in the absence of foreign substances.
Cytokine storms can develop from a number of reasons, such as:
The immune system senses danger while nothing harmful exists.

The immune system's response outweighs the threat from a foreign substance.

Foreign substances do more harm than the immune system can control, leading to a prolonged immune system response

The immune system is not turned off properly after it destroys the threat.
Cytokine storms are often the result of infection, but can also be triggered by certain types of immunotherapy or autoimmune disorders. Conditions associated with cytokine storms include:
Immunotherapy, such as T-cell transfer therapy or monoclonal antibody therapy

Infections and the conditions they cause, including:
SARS-CoV-2, which causes COVID-19

Yersinia pestis (plague)

Avian flu

Dengue

Severe acute respiratory syndrome (SARS)

Middle East Respiratory Syndrome (MERS)
Autoimmune conditions such as rheumatoid arthritis or lupus

Transplant rejection disease

Sepsis
How are cytokine storms related to COVID-19?
There are many types of infections, including SARS-CoV-2, which leads to COVID-19, that can trigger a cytokine storm. The release of cytokines is an important part of the immune system's response to viruses and other foreign substances. However, when too many cytokines are released, it can cause serious organ damage.
Many types of cytokines may be associated with severe COVID-19, including:
Interleukin-1β

Interleukin-6

IP-10

Tumor necrosis factor

Interferon-γ

Macrophage inflammatory proteins 1α and 1β

Vascular endothelial growth factor
Researchers are continuing to improve understanding of the association between cytokine storms and COVID-19.
An autopsy study in 2020 found evidence of numerous COVID-19 deaths due to multiple organ failure, even in the presence of very small amounts of SARS-CoV-2. The researchers suggest that this indicates an overactivity of the immune system, and that this may play a role in organ failure.
Higher levels of interleukin-6 are associated with shorter survival in COVID-19 patients. Furthermore, several large studies have found interleukin levels higher than 80 picrograms/ml to be the best predictor of respiratory failure and mortality.
Cytokine storms are also associated with poor prognosis in SARS patients.
What are the symptoms of a cytokine storm?
Cytokine storms can occur in many parts of the body and lead to a range of symptoms that range from mild to life-threatening.
In general, symptoms include:
Fever

Chills

Diarrhea

Tired

Body ache

Headache

Loss of appetite

Nausea

Rash

Weak

Vomiting
Severe cases of cytokine storms can lead to multiple organ failure. Emergency symptoms vary based on the underlying disease and the organ affected.
With COVID-19, the Centers for Disease Control and Prevention (CDC) has listed the following emergency symptoms that require immediate medical attention:
Persistent pain or pressure in the chest

New disorders develop

Shortness of breath

Inability to stay awake

A gray, pale or pale state of the skin, lips or fingernails
How are cytokine storms usually treated?
Cytokine storms can lead to multiple organ failure and even death. Treatment depends on the underlying cause.
Doctors use cytokine inhibitors to reduce levels of inflammatory cytokines. Examples of this drug include:
tocilizumab

anakinra

baricitinib
A class of drugs called corticosteroids can also be used to reduce inflammation.
Depending on your existing medical condition, you may also be able to get help with treatment such as
Oxygen therapy

Antiviral drugs

Electrolytes

Intravenous (IV) fluids

Hemodialysis in kidney disease

Cardiovascular drugs
Researchers are continuing to explore the best way to treat the cytokine storm associated with COVID-19. Some studies have found promising results from drugs that block certain cytokines, such as interleukin-1 or -6. The use of corticosteroids is also being explored.
Other researchers remain convinced that cytokine storms may be necessary to clear the virus and that drugs that suppress the immune system may be counterproductive.
Plant-derived immunosuppressive agents are also being explored in the treatment of COVID-19-induced cytokines. Some of the compounds under investigation include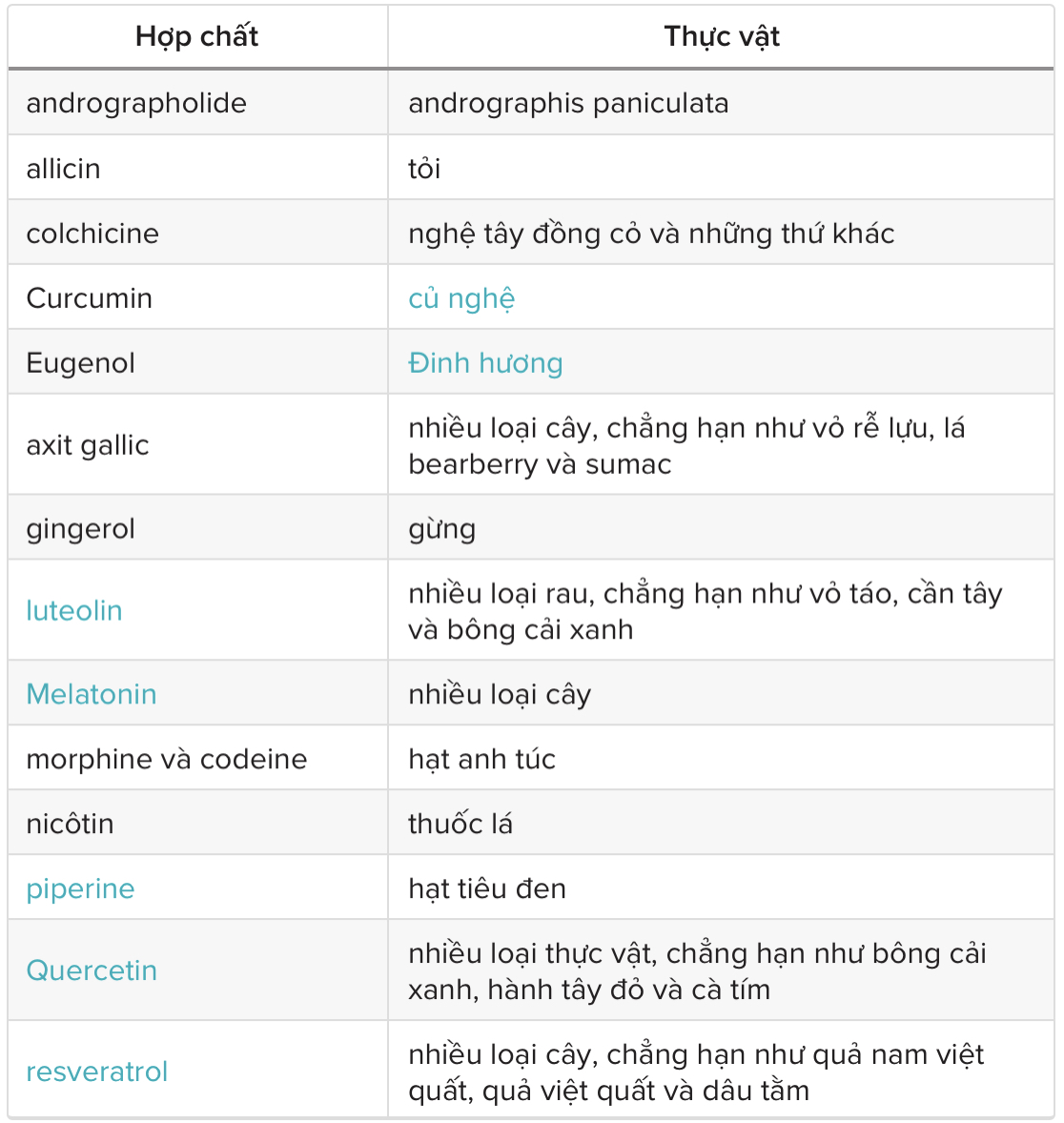 Key point
A cytokine storm is an overreaction of the immune system to something they perceive as threatening. During the inflammatory response, there can be excessive release of small proteins called inflammatory cytokines and stimulation of other immune cells.
Cytokine storms can be caused by immunotherapy, autoimmune disorders, or infections. They can be life-threatening in severe cases. If you think you may be experiencing symptoms of a cytokine storm, seek medical attention as soon as possible.
The source:
Link: https://www.healthline.com/health/cytokine-storm
The article is translated and edited by ykhoa.org – please do not reup without permission!
Translator: Le Vy