Epiploic appendagitis is an uncommon disease. This is a self-limiting benign inflammatory process of the fat mane of the colon. This pathology is often overlooked when diagnosing abdominal pain causes.
Colonic fat mane surgery: These are fatty structures that originate in the colon and are surrounded by the peritoneum. There are about 50-100 adipose mane distributed from the cecum to the rectal junction – sigmoid colon, especially the sigmoid colon (80%) and the descending colon (12%). They are arranged in rows along the muscle strips along the colon.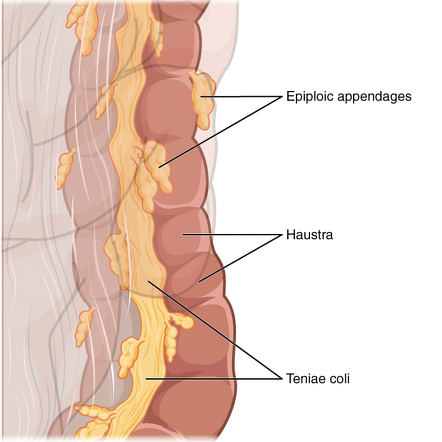 Clinical and subclinical: acute or subacute abdominal pain, usually ¼ lower left abdomen. The pain may be local or a symptom of peritonitis. Most patients received the onset of acute abdominal pain and the localized abdominal wall reaction. Symptoms improve gradually over 5-7 days, in some cases up to 2-3 weeks. There may be no fever or mild fever, WBC and CRP are normal or slightly increased.
Diagnosis can be done under ultrasound with a dense, thick, oval, and non-collapsed mass at the site of the most resistant to the abdominal wall, usually surrounded by a poor echogenic border. This poorly echogenic border is due to the inflammatory response of the peritoneal leaf surrounding the fat mane.

Figure: a, b The ultrasonic feature of adipose mane was found in a 35-year-old female patient, which is a thick echogenic mass (asterisk) with a poorly echogenic border (arrows), near the sigmoid colon (S). c This same lesion was detected on computed tomography, manifested by a decrease in fat signal and a high-density border (arrows).

Picture: Vertical ultrasonic slices (a) and horizontal (b) of colitis in a 42-year-old male patient with acute abdominal pain. a Ultrasound shows that in the left pelvic fossa, at the most resistant position, there is a thick echolytic mass (asterisk) about 3cm in diameter, thin echogenic border (arrows) next to the sigmoid colon ( S). b Similar lesions (arrows) in cross-section show a poorly echogenic area inside the block, possibly due to a disabled blood vessel or a hemorrhagic condition.
The disease is usually self-limited and benign, so unnecessary intervention should be avoided. It can be similar to other acute abdominal pain conditions such as diverticulitis, cholecystitis, and appendicitis.
References:
1. Chen JH, Wu CC, Wu PH (2011) Epiploic appendagitis: an uncommon and easily misdiagnosed disease. J Dig Dis 12: 448–452
2. Choi YU, Choi PW, Park YH et al (2011) Clinical characteristics of primary epiploic appendagitis. J Korean Soc Coloproctol
27: 114–121
3. Ghahremani GG, White EM, Hoff FL et al (1992) Appendices epiploicae of the colon: radiologic and pathologic features. Radiographics 12: 59–77