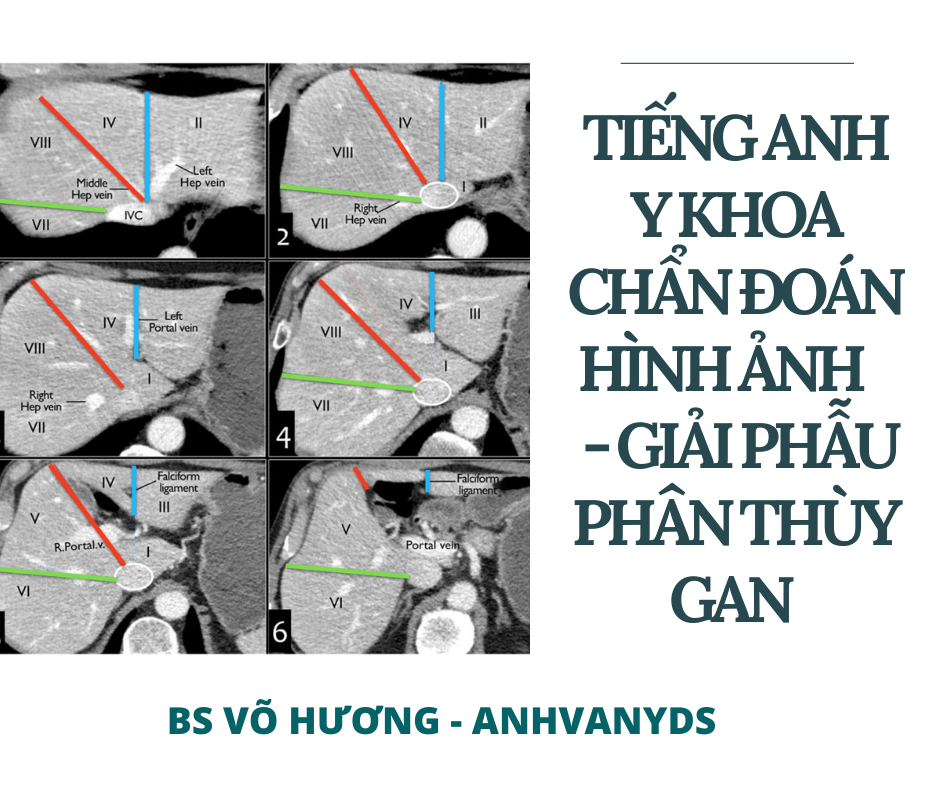 MEDICAL ENGLISH IMAGE MEASUREMENT – FOLLOWING EXPLANATION.
Hi everybody! Another new week, what is the learning situation of the whole family? Did everyone remember all the vocabulary from the previous lesson?
Today, we consolidate our knowledge of the topic: the names of the liver lobes and, more importantly, how to divide them on ultrasound and computed tomography.
Let's join
SUMMARY: Couinaud's classification of liver anatomy divides the liver into eight functionally independent (sub-segmented) segments.
Milestones for dividing hepatic HPT according to Couinaud:
Hepatic veins separated from the inferior vena cava (IVC: inferior vena cava)
Right hepatic vein (Right hepatic vein)
Middle hepatic vein
Left hepatic vein (Left hepatic vein)
Sickle ligament (Falciform ligament)

Portal vein including left and right portal veins
Everyone can refer to this link for more details: https://anhvanyds.com/…/tieng-anh-y-khoa-giai-phau…/
If you have any comments, please comment for me. Wishing everyone a fun and rewarding learning experience!